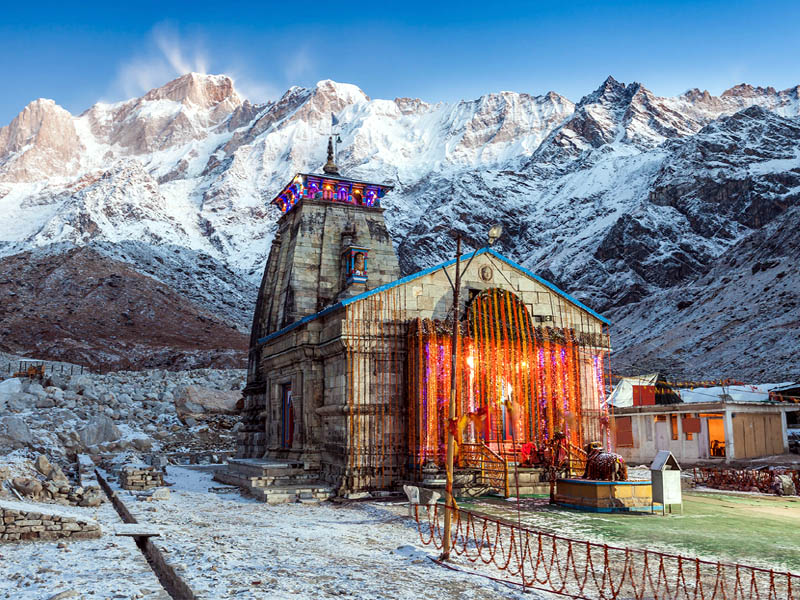 What started me running in fact had nothing to do with running! It was climbing!
Back in 2015, I planned to join a pilgrimage to the Indian Himalaya. Part of the 2-week journey included an 18k climb up the mountain to a holy site for Hindus: the temple of Kedarnath. The elevation was tremendous, and so they required that all participants intending to climb (many had already booked a helicopter or a mule ride) to exercise and send in confirmation that their health conditions are fit for the trip.
As an anti-exercise person all my life, I wasn't sure how to start! They proposed a daily walk for an hour, then a daily run of 5k. I heard the word "running" and I shuddered! I didn't try running since my 12th grade miserable PE class that I nearly failed because I HATED RUNNING!
I started by walking … I enjoyed walking tremendously, and for several months it was my daily time for myself. No matter what happened, I made sure to get this hour and just walk briskly anywhere … literally. That love for walking led me to the Camino de Santiago de Compostella years later – but that's another story.
Then one night my runner sister joined my evening walk. After about 4 k, she said a sentence that changed my life, "I believe you can run!"
Martha, my youngest sister, had always been my fitness inspiration! She started running, then went on races, and completed a good number of marathons … all without any fuss! Nobody really supported or joined in any of these activities, save for cheering or meeting at the finish line. She made it nearly all by herself, sometimes with a friend, but mostly alone. She impressed everyone with her zeal and determination.
When she uttered those detrimental words, I first thought she's just trying to encourage me! But she said, "You do Yoga, and if you can walk for 5k, then you can run." I never questioned those words … but I had to put them to the test!
Without much talk, she gave me the first set of instructions, "We'll run very little, very slow, talk while running to make sure you're not too fast." I went along! To my greatest disbelief, following her wise words, I ran about 1k!
My Very First 1k run!
It's impossible to forget this evening in summer of 2015! The weather was really hot and humid, I had walking sandals – comfortable but not running shoes of course! – and I actually RAN!
Since that day she joined many of my evening walks, and each time would encourage me to run a little longer. The 1k slowly turned into 3k. Then it all stopped. My trip was due, I went to Kedar, walked majority of the way up, rode for 2k midway when I completely ran out of breath, then continued the walk and reached the temple.
Kedar changed my life in ways hard to describe here… but I received the gift of running!
It took another year before I ran again in 2016, and only in 2017 Martha coaxed me into a half marathon… but I will keep this story for a later day.